Ref:
Date:
Location:
Photographer:
Ref:
Date:
Location:
Photographer:
Welcome to Rob Bell Photography
Welcome Rob Bell Photography
Digital photography / photography tuition / Photoshop & Lightroom tuition / Graphic design service.
Contact me on Phone 951066688 Mobile 678204428 Email rbphotos26@gmail.com
Hi, my name is Rob Bell, I am a photographer from the UK, now living in the beautiful pueblo of Torrox. My work is inspired by my love of nature and all the wonderful sights, colours and landscapes that surround me every day. I have a great passion for photography, capturing that unique moment in time. I also teach photography, Photoshop and Light Room, one to one or in groups. I lead the U3A Photography Group and as a volunteer I run a photography group at Lux Mundi, Torre del Mar.
Since June 2015 I have been providing photos to The Directory magazine and now feature on the front cover and within the articles written about places in the Axarquia region, and you can also read my mouthy article, Snap Shot to Great Shot where I will share with you hints and tips to help you improve your photography, whether you shoot with your phone, a point & shoot, bridge or DSLR camera.
I also work with Photograph Andalucía, so while you are enjoying your holiday here in Andalucía with its rich history and culture as well as amazing architecture, I will be here to help you improve your photography with a practical hands on approach whatever your skill level may be. Head to the links to more details.
Whatever your photography needs Rob Bell Photography is available to discuss this with you.
Please note that I am legally self-employed to work in Spain
Photographic Classes.
I also teach photography, Photoshop and Light Room, to groups or one to one. So for those who want to turn a
Snap Shot into a Great Shot and understand what all those camera setting do or struggling with Photoshop?
then some tuition could help you get there. For more details contact me.
Testimonials
I attended the first class on Tuesday afternoon, and found it interesting and informative. Rob put us at ease from the start. This course will be of benefit to all photographers, and aspiring photographers.
I have always wanted to know about my camera settings and Rob explains in a very easy way, he is very patient and I have learned a lot in my six lessons. I understand so much more about how my camera works and am able to take much better photographs already (in manual!!).
Head to the Galleries
for examples of my work, Land and Seascapes, Digital Art, Weddings, Property Photo, Portraits. New for 2017 Black & White and Landscapes of Andalucia. Capturing that moment in time.
If you are interested in purchasing any of my work, please contact me to discus your requirement.
NEW IN 2016.
I'm thrilled to share with you my latest collection of women's clothing on VIDA! featuring my art work.
TO VISIT MY COLLECTION GOTO THE LINKS PAGE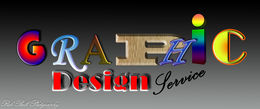 Is your advertising fresh and up to date or does your web site need a new look.
Here at Rob Bell photography we have a graphic design service to help you get the most from your adverts and of course we provide you with fresh photos for your web site
Price dependant on job
[b]Recommendation –Torrox graphic designer Rob Bell
A few weeks ago I sought a creative graphic designer through Digame to assist us in finalizing a logo and advert for a new international law firm based in Valencia, The Brexit Law Firm. As an amateur painter and professional photo-journalist and lawyer, I created a colour sketch of the design concept but needed someone fluent in PhotoShop to finalize and polish it. I found Robert (Rob) Bell, British citizen living in Torrox pueblo, who answered my Digame request with bravado, expanding on my concept with extraordinary talent and at an equally reasonable fee. Rob is also a professional photographer.
I heartily recommend him to anyone who desires constructing print adverts or logos or both. His work epitomized not only talent but sensitivity to our mission. You can trust his work.
He can be reached at rbphotos 26 @ gmail.com or by phone, 951066688,
(M) 678204428. Thank you Digame, thank you Rob! Robert Stephenson for The Brexit Law Firm.
Member of